NGC 891 in Andromeda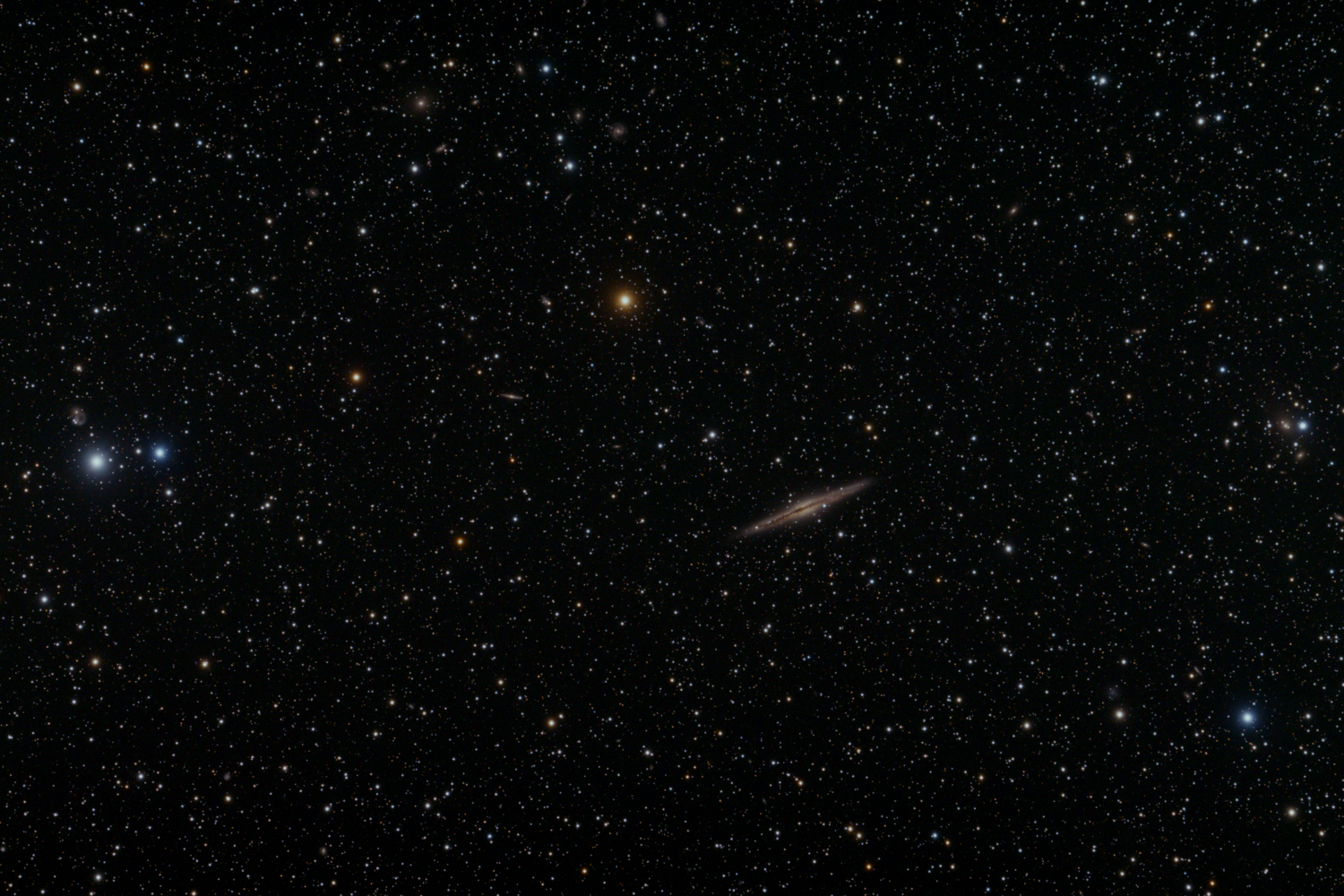 NGC 891, the Outer Limits Galaxy, is an edge-on spiral galaxy in Andromeda.
FOV is approximately 110' × 73'; the apparent dimension of NGC 891 is about 13.5' x 2.5'.
Thirty-nine 200 second guided subs (2 hours, 10 minutes), iOptron CEM40 mount,
taken at the Darling Hill Observatory in Vesper, NY on 5 November 2021.
ZWO ASI120MM mini mono guide camera, Stellarvue 50mm guide scope,
ZWO ASI071MC Pro Cooled (0°C) Color CMOS with gain 180,
The telescope is a Stellarvue SVX102T + SFFX-1 (714mm, f/7).
To count over 100 galaxies, click here for a 4860 × 3240 pixel photo.