NGC 7789 in Cassiopeia, Caroline's Rose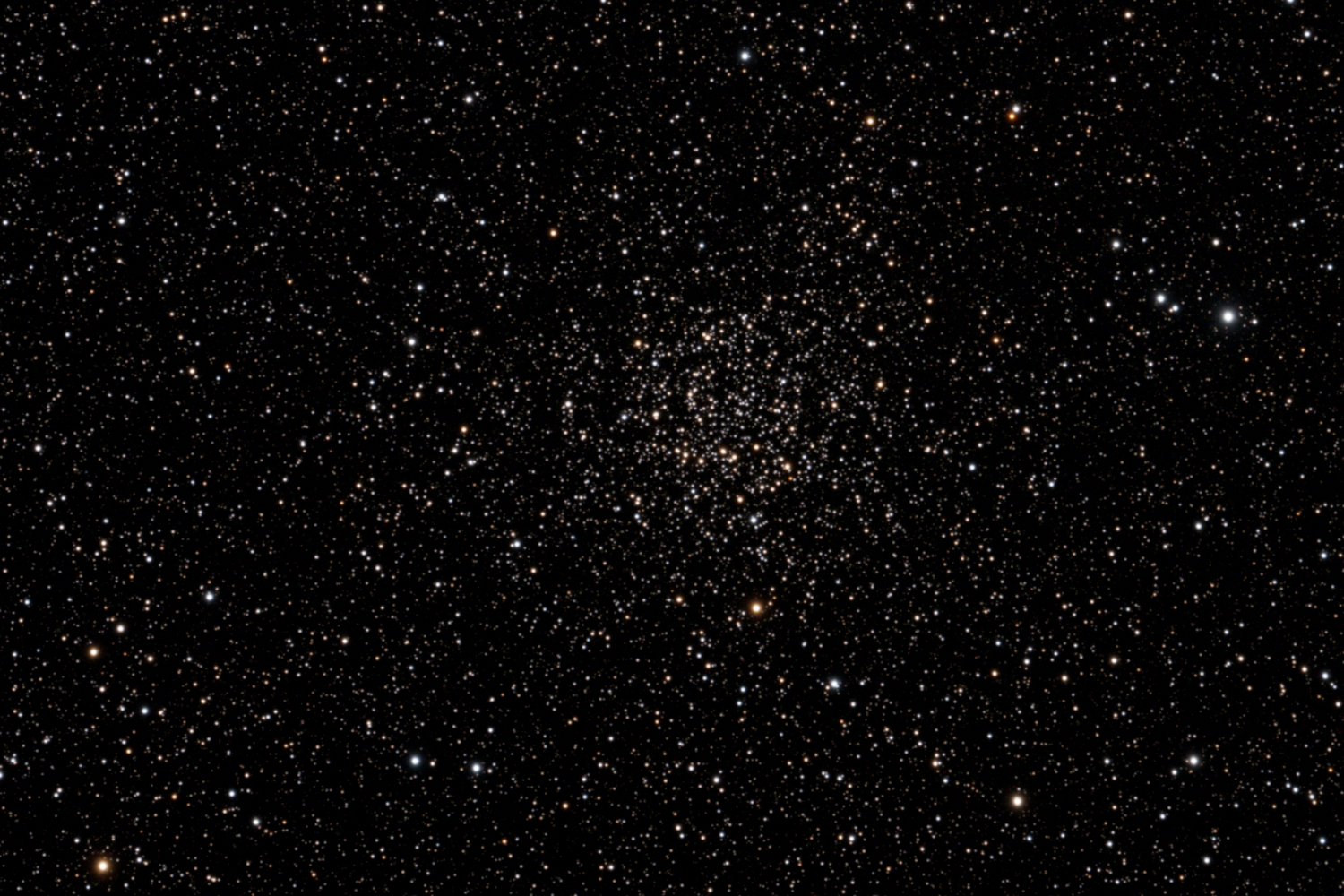 NGC 7789, the White Rose Cluster or Caroline's Rose after discovery by Caroline Herschel.
FOV is cropped to 68' × 45'; the angular size of NGC 7789 is about 16'.
Ten 200 second guided subs (33 minutes, 20 seconds), iOptron CEM40 mount,
taken at the Darling Hill Observatory in Vesper, NY on 26 September 2021.
ZWO ASI120MM mini mono guide camera, Stellarvue 50mm guide scope,
ZWO ASI071MC Pro Cooled (0°C) Color CMOS with gain 180,
Baader LP Moonglow IR filter, Stellarvue SVX102T + SFFX-1 (714mm, f/7).