NGC 6960 in Cygnus, the Western Veil Nebula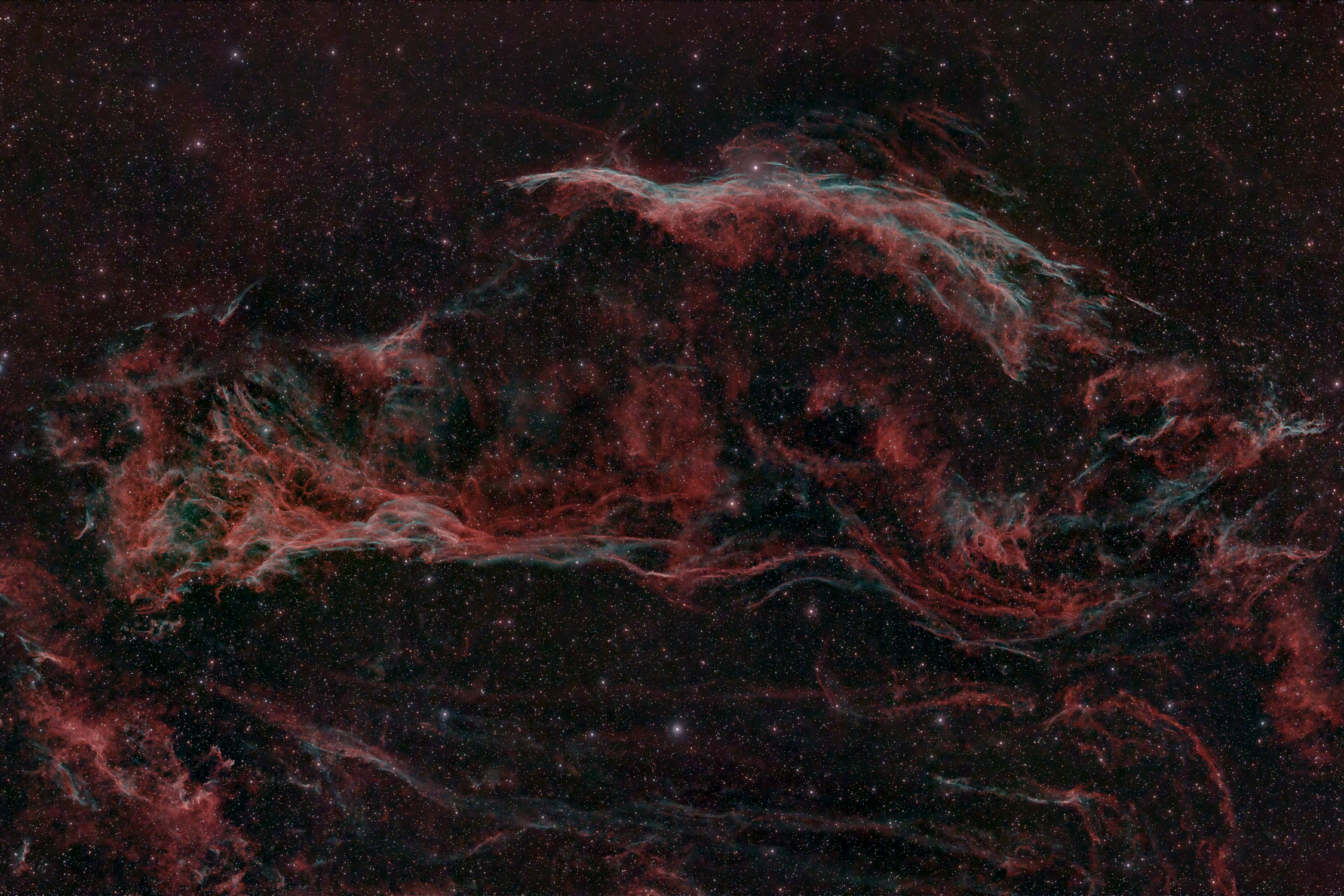 NGC 6960, the Western Veil Nebula in Cygnus, is also known as
the Witch's Broom nebula and appears at the top of this picture.
Just left of center is Pickering's Wedge and in the bottom left
corner are NGC 6979 and NGC 6974. All the nebulosity in this
picture is part of a larger supernova remnant that includes
the Eastern Veil nebula.
Date: 6 July 2022
FOV: Approximately 165' × 110'; the angular size of NGC 6960 is just over 90'
Telescope: Stellarvue SVX102T + SFFR.74 reducer (535mm f/5.25)
Guiding: ZWO ASI120MM mini mono guide camera,
Stellarvue F050G 50mm guide scope
Computer: ASIair pro Raspberry Pi
Mount: iOptron CEM40
Camera: ZWO ASI071MC Pro Cooled (-10°C) Color CMOS with gain 240
Filter: Optolong L-eNhance narrow dual band filter
Stacking: Thirty 240 second frames using Deep Sky Stacker
Total Time: 2 hours
Processing: Pixinsight – SPCC, DBE, SPCC, BlurXT, NoiseXT, GHS + Sat, Scale
Location: Darling Hill Observatory near Vesper, NY