NGC 6939 in Cepheus and NGC 6946 in Cygnus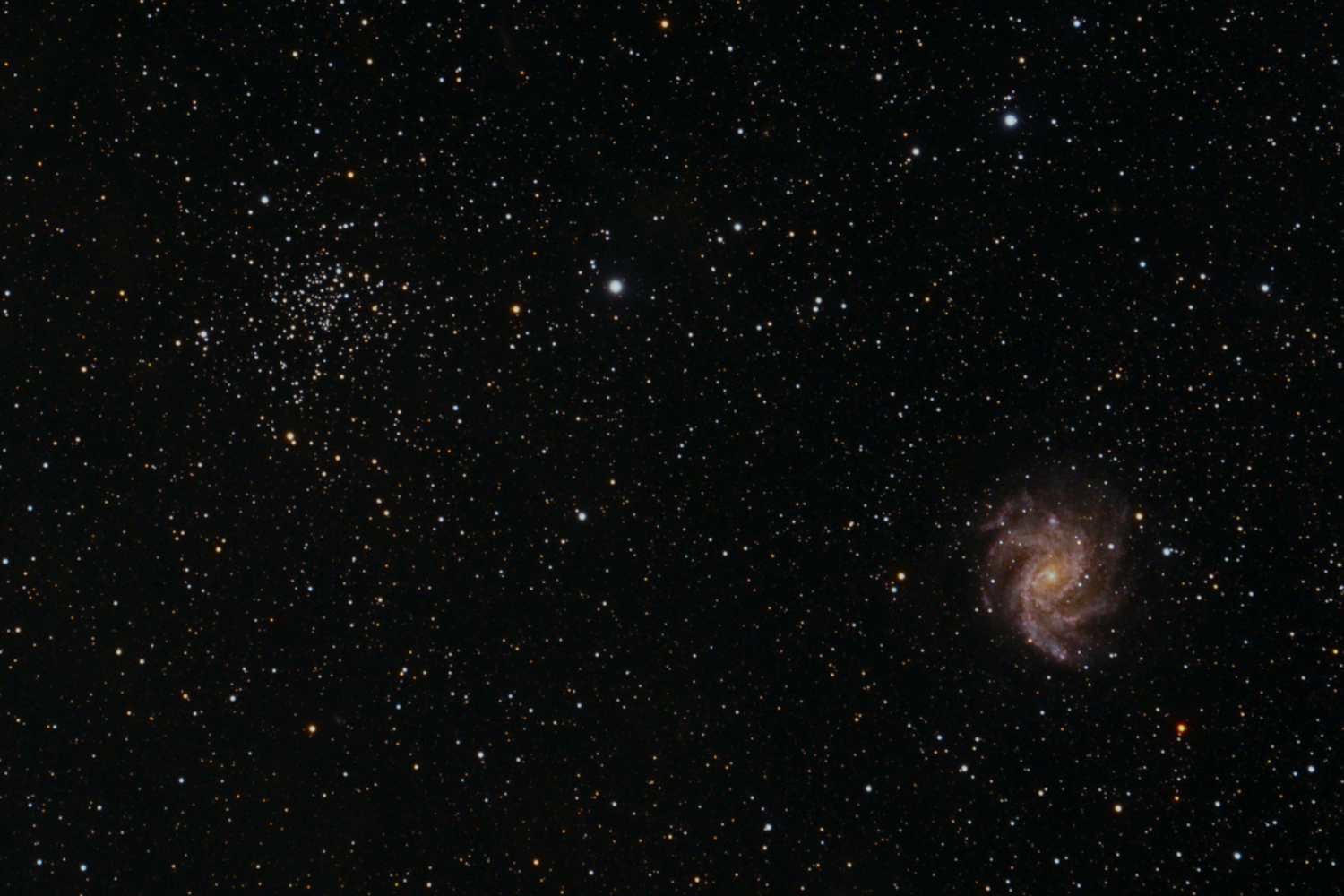 NGC 6939 is an open cluster in Cepheus and NGC 6946 is the Fireworks Galaxy in Cygnus.
FOV is approximately 110' × 73'; the apparent dimension of NGC 6946 is about 11.5' x 9.8'.
Fifty-seven 200 second guided subs (3 hours, 10 minutes), iOptron CEM40 mount,
taken at the Darling Hill Observatory in Vesper, NY on 1 October 2021.
ZWO ASI120MM mini mono guide camera, Stellarvue 50mm guide scope,
ZWO ASI071MC Pro Cooled (0°C) Color CMOS with gain 180,
Baader LP Moonglow IR filter, Stellarvue SVX102T + SFFX-1 (714mm, f/7).