NGC 188 in Cepheus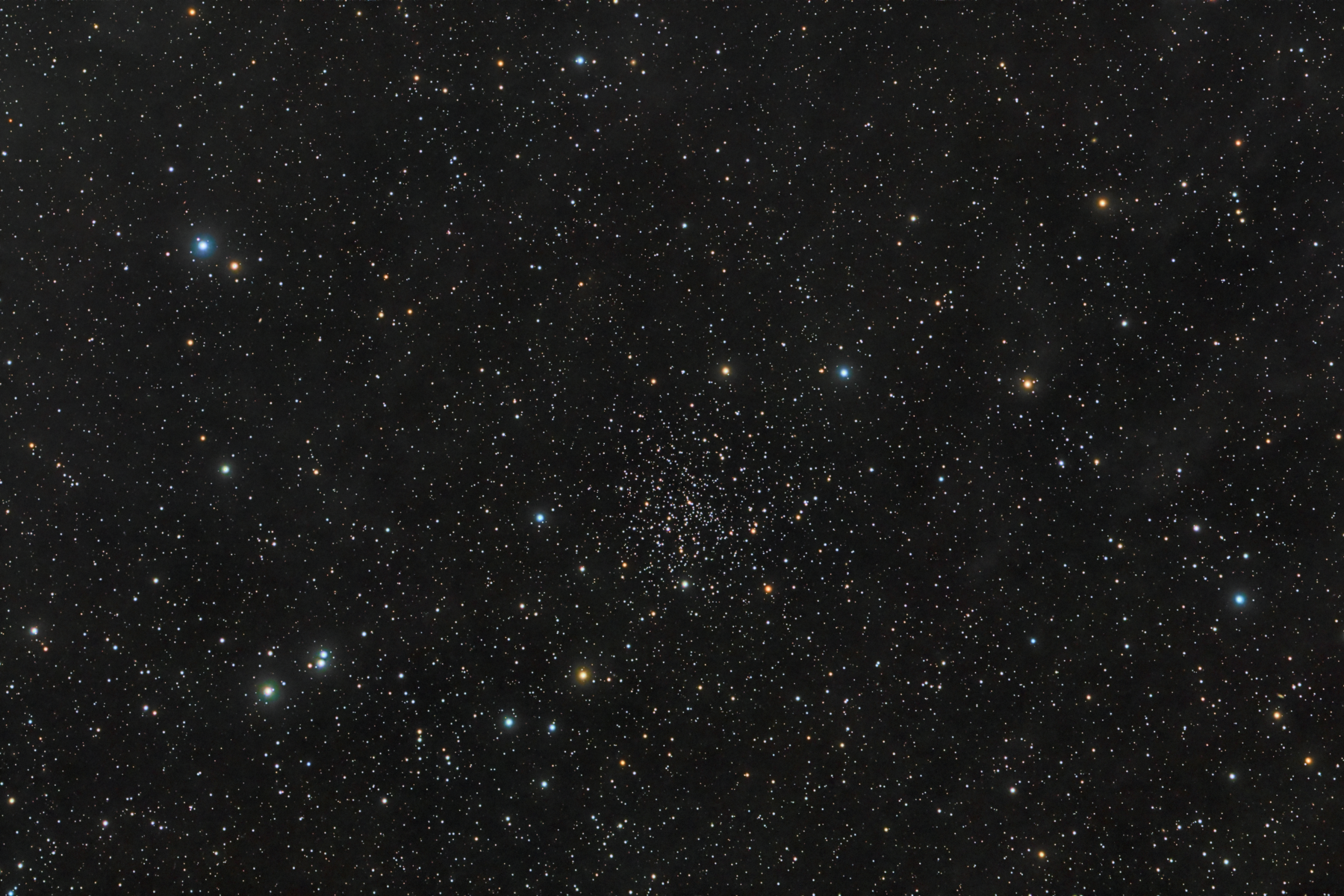 NGC 188 is a distant open cluster 4° from the North Star.
Also known as C 1, it is one of the oldest open clusters.
Most open clusters are eventually pulled apart by
gravity, but NGC 188 lies outside the galactic disk
and so has survived for 6.8 billion years.
Date: 28 May 2023
FOV: approximately 110' × 73'
Telescope: Stellarvue SVX102T + SFFX-1 flattener (714mm, f/7)
Guiding: ZWO ASI120MM mini mono guide camera,
Stellarvue F050G 50mm guide scope
Computer: ASIair pro Raspberry Pi
Mount: iOptron CEM40
Camera: ZWO ASI071MC pro cooled to -10°C
Pixel size: 4.78 μm
Resolution: 1.336 arcsec/pixel
Filter: Baader Light Pollution Moonglow filter with IR cut
Stacking: Fifty-eight 240 second light frames and twenty each
dark flats, darks, and flats preprocessed in Pixinsight
Total Time: 3 hours 52 minutes
Processing: Pixinsight – SPCC, DBE, SPCC, BlurXT, NoiseXT,
GHS + Saturation, DynCrop/Scale
Location: Darling Hill Observatory near Vesper, NY