NGC 2437 or Messier 46 in Puppis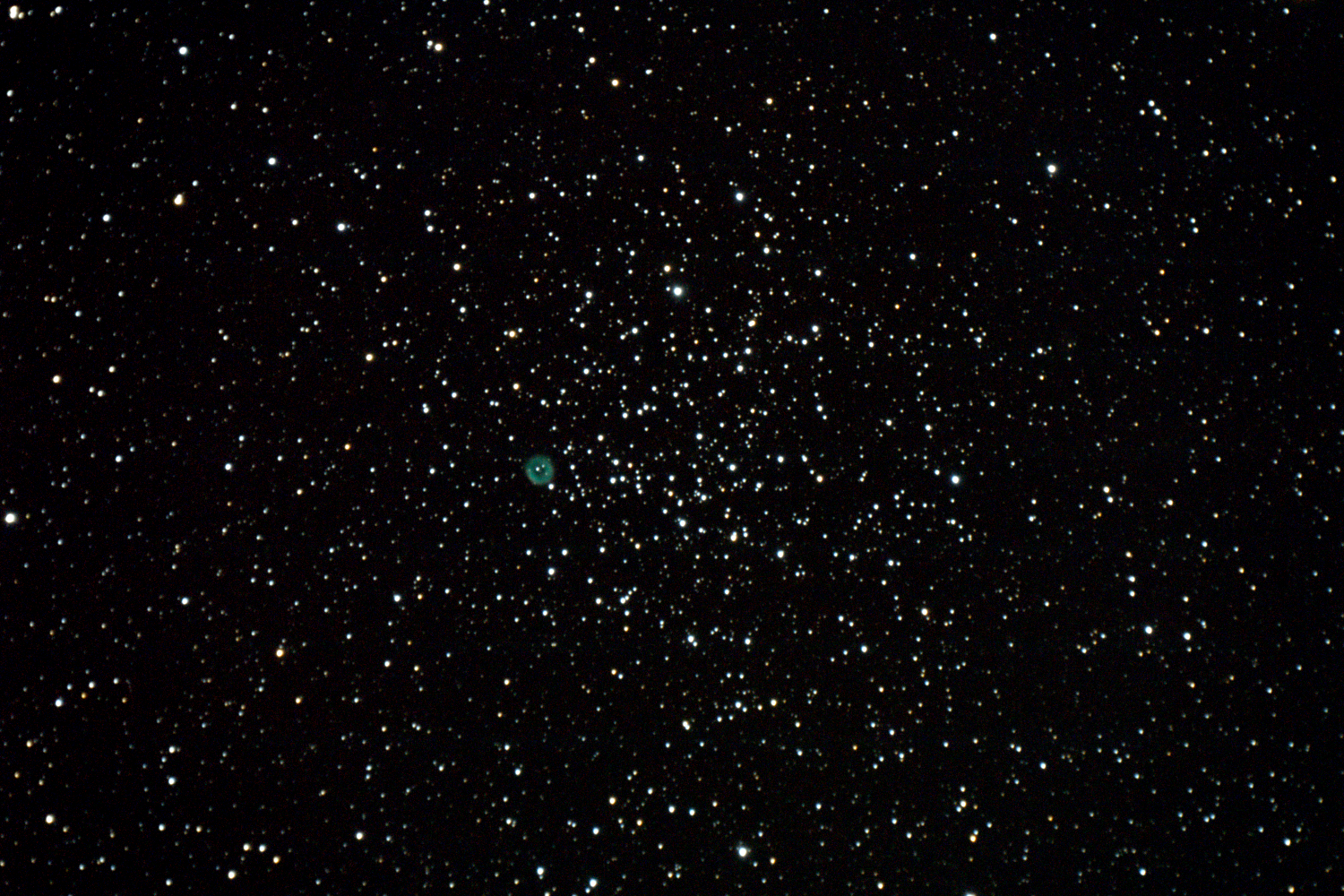 Open cluster NGC 2437 (M46) and planetary nebula NGC 2438 in Puppis.
FOV is approximately 60' × 40'; the angular size of M46 is about 21'.
Thirty-four unguided 60 second subs (34 minutes), Orion Sirius EQ-G mount,
taken in my driveway in DeWitt, NY on 9 March 2021.
Canon EOS Rebel T6s, ISO 1600, Orion 127mm Mak-Cass (1540mm, f/12.1).